All DrayTek routers are fully VPN enabled by default and require no separate license fees for this feature. Quick and seamless integration with Active Directory authentication enables secure remote access to support work-from-home contingency plans at no extra cost.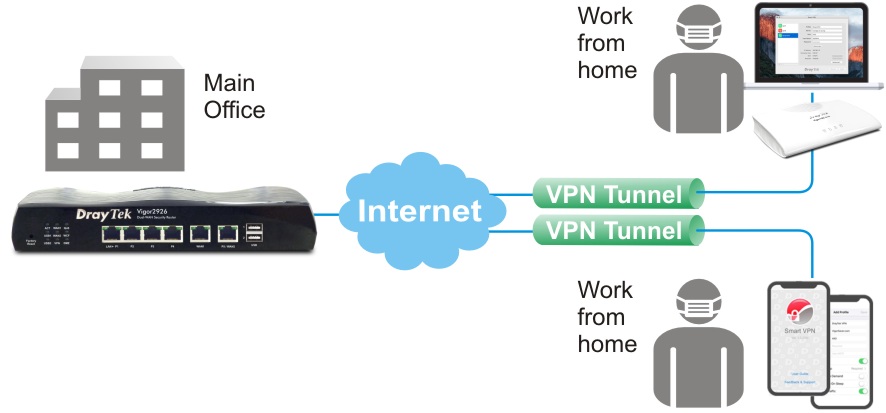 With DrayTek routers integrated VPN features, building a secure and private tunnel for teleworkers over the internet allows employees to continue working from the safety of their homes.
Take a closer look at DrayTek routers and features available in Canada. DrayTek International has an extensive wealth of information to securely maximize VPN features for Remote Dial-in, LAN to LAN and a variety of protocols.